A Guide to Safe Online Casino Gambling
It would've been great if all casino operators treated their customers in a fair and transparent manner but the sad truth is that that's not always the case. This is why it's extremely important for players to educate themselves on the topic of online gambling security before choosing a real-money website to play at. In fact, knowing how to distinguish a reliable online casino from a rogue one is the essential skill we hope you acquire by reading this in-depth guide. Here's what more you'll learn by taking a few minutes to check out the rest of the article:
which are the symbols that indicate that an Internet casino is safe
how to spot a rogue/untrustworthy casino
why should you only play at legal online casinos
how can you defend yourself from third-party scams
which are the most trusted online casinos in the UK
Before we dive into the above-mentioned topics we want to take a minute in saying that even though this article addresses mainly UK players, the essentials and principles that you will learn here can help you find a secure online casino no matter where you're from. If you're not a UK player though, I would strongly recommend you familiarise yourself with your country's laws regarding online gambling before registering at a casino site.
The Characteristics of a Trustworthy Casino
Online gambling is a billion pounds industry and as such it's strictly regulated and monitored by the official authorities of the countries in which it's legal to play real-money games on the Internet. These authorities not only make sure the casino operators pay their taxes thoroughly but are also ready to protect the players in case of mistreatment on the part of a real-money games site. Therefore, usually 'safe online casino' is synonymous with 'legal online casino', i.e. a casino that has an official gambling licence and that's definitely the case in the United Kingdom.
Gambling Licence
Every single casino, be it land-based or online, that offers real-money games to British players has to be licensed by the United Kingdom Gambling Commission. As an official regulatory body for online gambling in the UK the Gambling Commission makes sure all Internet casinos under their jurisdiction:
provide information on how to gamble responsibly and securely
take adequate actions to prevent underage gambling
provide tools to allow customers to set their own limits on the time and money they can spend gambling
keep their users' funds in separate accounts and this way can't use them for their own purposes
display the expected return-to-player (RTP) percentages for every game they offer
provide a service for self exclusion for players experiencing problem gambling
have their Random Number Generators (RNG) regularly inspected by approved testing agencies
set out clear terms and conditions in regard to the services and the promotions they offer
You can learn more about the Gambling Commission's efforts in keeping casino players safe, as well as find valuable advice on responsible gambling in this PDF guide on the official UKGC website.
Payout Percentage Reports
All UK-licensed online casinos are obliged to undergo regular technical audits of their random number generators conducted by a company included in the Gambling Commission's list of approved test houses. After each audit the testing agencies issue a report with the average payout percentages in the different categories of games. Below you can find information about the most famous casino testing houses which are officially approved by the Gambling Commission.
eCOGRA is undoubtedly the most renowned casino testing agency. The abbreviation of the organisation stands for e-Commerce and Online Gaming Regulation and Assurance. It's established in 2003 and is based in the UK. An attestation for their fundamental role as a regulator is the fact that they have been awarded the United Kingdom Accreditation Service's ISO approval. An important aspect of eCOGRA's job is that they don't monitor only the casinos' computer systems and how much of the money wagered they return in winning to the players but their overall financial condition as well. Briefly said, eCOGRA's seal in the footer of the operator's website is always a great sign for the operator's dedication to providing fair gaming and keeping their users safe.
GLI is a conglomerate of companies that offer wide range of services to iGaming businesses such as consulting, testing and certification. Four among these companies are approved as casino testing agencies by the Gambling Commission: Gambling Laboratories International LLC, GLI Test Labs Canada ULC, GLI Europe BV and GLI Austria GmbH. Therefore, if you see GLI's seal of approval in the footer of a casino site you can be certain that the operator behind it is honest and reliable.
iTech Labs is yet another testing agency that conducts independent RNG and game output audits. The company has been active for over 10 years and has a great reputation in the iGaming community. They have huge experience in testing all aspects of an online casino software: the RNGs and thus the randomness of the game outputs, the RTP of each game, the software platform itself, the player-protection practices, the privacy level, the registration process, the account security and the overall safety of the casino.
Technical Security Certificates
The fairness of the games is an essential aspect of online casino safety but has little importance if you're not protected from phishing, malware or any other type of third-party cyber attacks. In order to protect your banking and personal information online casinos use SSL (Secure Socket Layer) protocols which encrypt the data exchanged between your computer and the casino's server while you're playing for real money, depositing or withdrawing funds or just accessing your casino account. Another great sign for the casino's level of security is if the operator has a certificate from a renowned anti-virus software provider like Norton or McAfee.
Social Responsibility
Another dimension of online gambling safety is the prevention of problem gambling. All reliable online casinos do their business on the basis of fairness and trust and they don't use one's weakness to soak up money. Every casino we found safe is working under the policies of a renowned organisation that's advocating responsibility in gambling and puts a lot of effort in helping players vulnerable to problem gambling. Here are the most famous organisations of this type:
GamCare is a non-governmental organisation dedicated to the establishing of a sustainable gambling environment that doesn't cause any social or personal problems. You can be sure that a casino that has the GamCare logo in the footer of their site puts a lot of effort in educating their customers about problem gambling and how to prevent it.
Responsible Gambling Trust is a British charity which is dedicated to the prevention of problem and underage gambling. The organisation is funded by donations from companies in the gambling industry and provides gambling-related information to the community and services like consultation and a free national gambling helpline.
Gamblers Anonymous is a non-profit organisation which offers support to people with problem gambling. The organisation is present in many countries around the world, including Great Britain. The normal GA meetings are for compulsive gamblers and they take place regularly in almost 200 locations in the UK.
Privacy Policies and T&C
As every online casino collects your personal information and sometimes your banking details before you can start playing real-money games, it's very important for you to know how this data can be used by the operator. This is why you should always take a look at the privacy policy of the website, a document every legal online casino has on their site. On top of that, it's very important for you to familiarise yourself with the Terms and Conditions of the casino you're about to play at. There you will find essential information about the casino's services, rules and restrictions, such as the maximum withdrawal limits, the wagering requirements for the bonuses, the documents needed for the ID verification, etc.
The Most Renowned Online Casinos in the UK
Now that we covered all the elements that make an online casino safe to play at, it's time to take a look at the best real money games sites for British players. After reviewing all the operators that have a licence from the United Kingdom Gambling Commission, we came to the conclusion that 888 is the best choice for the online players residing in the UK. Here's why:
888 – No.1 Recommended Casino Site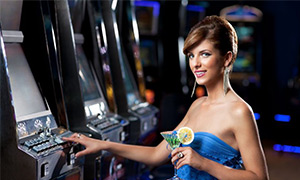 888 Casino are on the market since the late 90′s and since then have proved themselves to be a company that doesn't accept any compromises in their work. Their software uses MD5 Random Number Generator, which is the most advanced method to provide consistently random results. In other words, by playing at 888 Casino we know that every outcome of the games is pure luck and the house edge comes from objective factors and not because they fix the games. As for the security of the transactions, they utilise the most complex RSA public/private key encryption technology. Simply said this means that your financial and personal information is more secure with them than it is when you use your bank card at shops, gas stations, etc. Furthermore, on their site you'll find the GamCare seal which is a testament to the casino's commitment to promote responsible gambling.
We have no doubts that 888 is a 100% safe online casino, but safety (nevertheless crucial) is not the only reason why we chose them as the number one legal casino in the UK. To learn what else they offer you can also read the full 888 Casino review. As you will see they excel not just in terms of security, but in all other aspects, such as bonus opportunities, game selection, mobile compatibility and live-dealer games.
More Great Choices
Eurogrand, Ladbrokes, Betfair and William Hill are top-class casinos, but if we have to pick just two, then Ladbrokes and Betfair will make it to our short list. Let's start with Ladbrokes. They support all GamCare policies. Their payout percentages are constantly checked by GLI who issue monthly reports on the payouts in the different game categories. Surprisingly the percentage for casino poker games is over 100 (100.64% to be exact). The percentage for the slot games is 95.54, while for video poker it's 97.74. What those numbers mean? That Ladbrokes casino are not ripping off their clients, to put it straight. The percentages are average, of course. Obviously some people lose, some people win… this is the paradigm of gambling. At least we can be sure that at Ladbrokes everything is transparent and clear.
What about Betfair you will ask. Well, Betfair have spotless reputation since the company was founded in 2000. Based in West London, they are one of the emblematic names in the online betting and gambling business. Having their headquarters in England, they are obliged to adhere to every gambling rule set by the British government. All games, data and money transfer patterns are monitored by the British administrative bodies responsible for regulating the gambling business on the territory of the United Kingdom. Our own research showed that Betfair are among the three safest online casinos and we have no doubts to recommend them to our readers. For more reliable and secure online casinos you can visit www.safecasinos.org.uk.
Conclusion
Choosing a legal online casino is the only way you can stay safe while you're having fun playing online casino games for real money and defend yourself from online scams. An illegal casino site won't provide you with the same protection a legal site will and may use your personal data for their own purposes. While for other countries things are not as easy, for UK players it's really simple to find out whether a casino operator is trustworthy. The only thing you need to check to know that an online casino is safe is whether or not it has a licence from the United Kingdom Gambling Commission. If the casino has such licence, then you are guaranteed a fair and safe casino experience.